Germany isn't exactly known as a dream destination travelers put on their bucket list. Most people who have been to Germany though were surprised how beautiful the country actually is.
Fairytale Castles nestled in vineyards, historical churches, dreamy forests and the hipster capital Berlin make sure you won't regret your trip to "Deutschland".
Without saying much more, I present to you a collection of photos that show the beauty of my home country Germany with the hopes of changing your perspective that Germany is just cold and rainy with nothing much to see. Enjoy 🙂
Beautiful Castles, Churches and Historical Buildings in Germany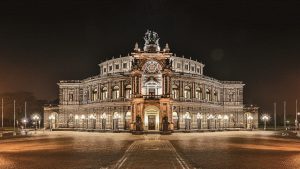 Stunning Nature in Germany
The most beautiful cities in Germany
If you're planning on going to Berlin, make sure you read my collection of 41 Free Things To Do In Berlin!
Jordan wrote a great post about fairytale towns in Germany that are not as well known, check it out!
---
PIN IT for later:
If you're traveling to Germany, these guides might be helpful for you as well: